Crossroads - Children and Mothers Residential Program (CAMP) in Windham, ME
Crossroads - Children and Mothers Residential Program (CAMP)
Philosophy
Crossroads believes that in order for substance abuse and mental health treatment to be successful, it must be tailored to fit the unique needs of each individual. To this end, the drug and alcohol rehab offers gender-responsive care that embraces the differences in women and men's addiction experiences, and targets key issues in recovery such as self-image, relationships, sexuality, and spirituality. The facility allows clients to begin the journey of recovery and self-discovery in a compassionate, secure, and non-judgmental environment with cutting edge treatment modalities and a holistic approach.
Areas of
Specialization
Out Patient
Outpatient treatment describes all addiction treatment that is not residential. Patients live at home while undergoing rehab.

Residential Treatment
Residential treatment programs provide housing (food and meals) in addition to treatment for substance abuse. Crossroads offers both a 30-day and 60-day residential program.
Facility
Highlights
Group and family counseling
Children and Mothers residential program
Comprehensive assessments for women and men
Meet the
Staff
Thom has been a clinical social worker for over 20 years. He has worked in a variety of settings providing both inpatient and outpatients treatment, including hospitals, community mental health centers, schools and homes. He has worked with adults, adolescents, children, and families and has facilitated therapeutic and skills-based groups. Thom utilizes relational therapeutic models as well as solution-focused and Cognitive Behavioral Therapy (CBT) treatment. He provides mental health and substance abuse treatment in the Kennebunk and Scarborough offices.
Katie Bloom, LCPC
Clinical Counselor
Katie has been working as a clinical counselor for over 10 years. She began her career working with children, teenagers and families. Katie has experience in Dialectical Behavioral Therapy as well as Trauma, Recovery and Empowerment (TREM). In addition, Katie is trained in Sand Tray Therapy and enjoys using this modality as a means of combining verbal expression with a visual, often subconscious, expression of one's story. Katie has worked with client's struggling with anxiety, depression, trauma, self-harming behaviors, eating disorders, substance abuse, and those affected by the substance abuse of another. Katie is a member of the National Board of Certified Counselors and provides outpatient therapy at Crossroads' Scarborough office.
Rehabs.com Editorial Review
Review by Rehabs.com Contributors
ABOUT CROSSROADS — CHILDREN & MOTHER'S RESIDENTIAL PROGRAM (CAMP)
Founded in 1974 as a treatment center for women with alcoholism, Crossroads now offers outpatient services for men and women, as well as residential treatment for women, through four locations in Maine. The facility in rural Windham, Maine offers residential treatment for pregnant women and mothers of children under the age of five with substance abuse and co-occurring disorders. It's the only licensed residential treatment facility in Maine where children can stay with their mothers while they receive treatment.
TREATMENT & ASSESSMENT
The treatment program lasts 60 days and includes childcare so women can focus on recovery activities. It's trauma-informed and gender-responsive, using "A Woman's Way through the Twelve Steps" curriculum along with Seeking Safety. Relapse prevention therapy and motivational interviewing (MI) are also used, along with weekly individual and daily group counseling, plus family therapy. Group session topics include healthy relationships, motherhood, and living sober.
And since the women who attend this center are looking to create a healthy environment for themselves and their children, case management services are provided, to liaise with medical, housing, education and other community providers. In addition, women are encouraged to establish healthy habits and take parenting classes. Staff are available to assess children for any medical and/or developmental needs.
STAFF CREDENTIALS
Senior staff members include an osteopathic doctor and a doctor of psychology. A video posted on the facility's website indicates that staff also includes a licensed professional counselor, a licensed alcohol and drug counselor, and a licensed social worker.
ACCOMMODATIONS & AMENITIES
On-site licensed daycare is provided for children six weeks and older. A video posted on the facility's website shows comfortable, family-style living. Three alumni surveyed by Rehabs.com at the time of this writing all gave five stars for the facility's accommodations and cleanliness.
WHAT ALUMNI SAY
Three alumni reviewers surveyed by Rehabs.com gave very positive feedback. All gave four- and five-star ratings for most metrics, including staff support, level of staff training, holistic offerings, and the quality of group and individual counseling. In addition, they indicated they would recommend the facility and felt they left with the proper tools to maintain sobriety.
Alumni applauded the facility's staff and commented on the structured program. Christine wrote, "I learned a lot of coping skills and tools so I didn't put my self back into a situation that I would regret. The staff there was a amazing." K.T.G. told Rehabs.com: "The facility is a very structured environment with courses for every aspect of drug addiction, from understanding to coping." Kathy echoed both comments by writing, "Staff was always there to assist with any concerns and offered a very structured environment. Very intense treatment and very structured."
While a fourth alumni, Joy, wrote to Rehabs.com "Good structure, happy staff, great food and the clinicians made an effort to give clients a healthy environment," she also felt staff were overworked and added, "Not sure about corporate, they seem to make strange decisions and not consider the people attending their program."
WHAT FRIENDS & FAMILY SAY
A single loved one polled by Rehabs.com gave a lukewarm review. Though the anonymous reviewer gave four stars for family participation, they gave just two stars for exercise, leisure, and holistic options as well as counseling options and treatment for co-occurring disorders. The anonymous loved one wrote, "Strengths: location and for women. Weaknesses: amenities, comfort and privacy. There should be more space."
WHAT STAFF SAY
While a former employee, Lisa, gave four-stars for staff experience and willingness to put patient's interests first, she reported some concerns about this facility, writing, "I feel that some of the management is all about the blame game instead of learning from it. I feel that there is too much finger pointing and not enough non judgmental support."
FINANCING
According to its website, Crossroads in in-network with many insurance companies. It also accepts self-payment, MaineCare (Medicaid), Medicare, and offers a scholarship program funded by donations.
Updated February 2017
Published on March 2017
Do you work at this facility? Let us know if we missed something!
User Reviews
Review this Center
Please note: Anyone attempting to manipulate or spam our system or the providers' own listing pages risks having all content removed.
Featured Facilities in this Region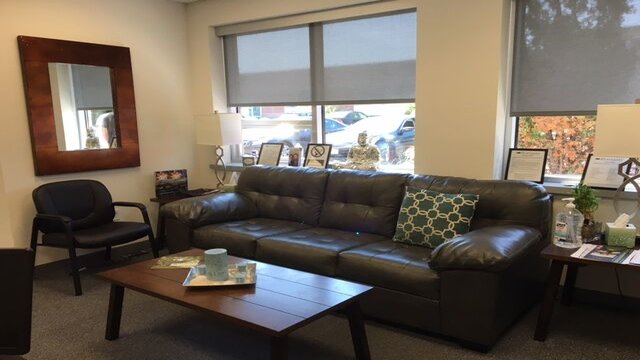 Ad
Banyan Treatment Center
Banyan Treatment Center Stands as a Leader in Client Care with Facilities Nationwide

Grow Through Recovery with Banyan Treatment Center

Where Your Roots Grasp New Soil
Learn More
Ad
New England Recovery and Wellness
Massage and Chiropractic Services

Trauma, EMDR, Cognitive Behavioral Therapies

Holistic Treatment Program
Learn More
Nearby Cities with More Addiction Treatment Facilities:
Most Popular Rehab Center Destinations in Maine
Official Facility Response
Flag For Review
Official Facility Response
Official Facility Feedback
Flag For Review
Rehabs.com does it's very best to publish the most up-to-date treatment prices by requesting this information directly from the facility, or in some cases, sourcing this information from the facility's website. Total costs may vary due to individuals' unique treatment needs. Please contact the facility directly for the most accurate price quote.