Gateway's Eastman House in Pawtucket, RI
Gateway's Eastman House
Philosophy
Caritas Eastman offers supportive treatment to women at high risk, especially those who've experienced trauma and who are homeless and/or in the criminal justice system. The emphasis is on coaching and teaching life skills to help clients re-integrate into society as successful and sober individuals.
Areas of
Specialization
Outpatient
Outpatient treatment describes all addiction treatment that is not residential. Patients live at home while undergoing rehab.

Residential Treatment
Residential treatment programs provide housing (food and meals) in addition to treatment for substance abuse. Some facilities offer only short-term residential treatment, some offer only long-term treatment and others offer both, ranging from a few days to many months, based on patient needs.
Facility
Highlights
Individual Family Therapy
Meet the
Staff
Jacqueline Berry
House Manager, Eastman House, ACDP
Jacqueline's responsibility is to provide comprehensive clinical services: intake assessment, crisis intervention, behavioral skills training, education, and counseling services to client residents at Eastman House. She also provides linkages to community resources as clients prepare for re-integration into the community.
Dave Testoni
Substance Abuse Residential Director
Dave has been employed by Caritas' parent organization, Gateway Healthcare, Inc. since 1988. He has been the Director of Adult Residential Behavioral Health and Substance Abuse since 2005. He presently oversees 10 residential programs at scattered GHI sites. Dave is presently certified by RIBCCDP as a Recognized Clinical Supervisor and is presently working toward his ACDP-II.
Rehabs.com 360 Guide
Review by Rehabs.com Contributors
ABOUT EASTMAN HOUSE
Located in Central Pawtucket, R.I., near Providence, Gateway Healthcare's Eastman House treats women struggling with substance abuse issues and co-occurring mental conditions.
TREATMENT & ASSESSMENT
According to the facility's website, Eastman House places an emphasis on group and individual counseling for women dealing with substance abuse. The sole alum polled by Rehabs.com to date indicated that she received group counseling twice per day, seven days per week.
Specific groups include trauma-based, spirituality, women's assertiveness issues, and peer-led groups. Relapse prevention and psychoeducation is also available. The facility also offers support for co-occurring mental conditions. Treatment is specialized to the client's needs.
STAFF CREDENTIALS
No information is available on the facility's website concerning the staff, except that it employs alcohol and drug counselors.
ACCOMMODATIONS & AMENITIES
Photographs indicate that Eastman House is located in an area with little outdoor space, across from a shopping plaza. The sole alum polled on accommodations offered a rating of three out of five stars.
WHAT ALUMNI SAY
The sole alum polled by Rehabs.com to date, K.R., had negative feedback to share about Gateway's Eastman House, citing argumentative, quick-tempered, and incompetent staff. She offered just one out of five stars for the center's inclusion of holistic treatment methods, and just two stars for metrics such as the staff's level of training and experience, respect shown toward clients, and the staff's flexibility. Positive qualities of her treatment, however, were the visitor policy, meals and nutrition, and cleanliness (five out of five stars).
Reviews from third-party sites repeated complaints about staff, adding concerns about cleanliness and treatment effectiveness. On CiteHealth, the facility has received an average rating of one out of five stars based on four reviews at the time of this writing.[1] One anonymous reviewer wrote in a representative review: "Staff was extremely petty and immature. Had zero control over patients and was a mess. Don't bother coming here." Another simply put: "Horrible. No treatment whatsoever."
FINANCING
According to Healthgrove, Eastman House Medicaid and Medicare as well as public and private health care plans.
[1] http://citehealth.com/rehab-centers/rhode-island/cities/pawtucket/caritas-inc-based-at-166-pawtucket-avenue
Published on July 2017
Do you work at this facility? Let us know if we missed something!
User Reviews
Review this Center
Please note: Anyone attempting to manipulate or spam our system or the providers' own listing pages risks having all content removed.
Counselors got very defensive, argued, screamed and disrespected clients. Only had two counselors who actually knew what they were doing, others were incompetent.
Official Facility Response
Featured Facilities in this Region
Ad
Recovering Champions
Recovery-Oriented Nutrition Program; Onsite Organic Garden

Kayaking, Zip-Lining, Hiking and Other Wellness Activities

Medication Assisted Treatment
Learn More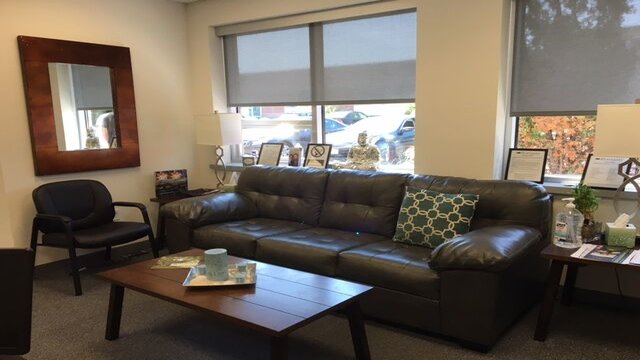 Ad
Banyan Treatment Center
Banyan Treatment Center Stands as a Leader in Client Care with Facilities Nationwide

Grow Through Recovery with Banyan Treatment Center

Where Your Roots Grasp New Soil
Learn More
Nearby Cities with More Addiction Treatment Facilities:
Most Popular Rehab Center Destinations in Rhode Island
Official Facility Response
Flag For Review
Official Facility Response
Official Facility Feedback
Flag For Review
Rehabs.com does it's very best to publish the most up-to-date treatment prices by requesting this information directly from the facility, or in some cases, sourcing this information from the facility's website. Total costs may vary due to individuals' unique treatment needs. Please contact the facility directly for the most accurate price quote.