Spring Lake Ranch Therapeutic Community in Cuttingsville, VT
Spring Lake Ranch Therapeutic Community
Philosophy
This provider has not yet updated their "Philosophy" section. Click here to submit this information.
Areas of
Specialization
Holistic Therapy , Creative Arts Therapy
Rehabs.com 360 Guide
Review by Rehabs.com Contributors
ABOUT SPRING LAKE RANCH THERAPEUTIC COMMUNITY
Nestled in the scenic Green Mountains of Vermont, Spring Lake Ranch offers long-term residential treatment for individuals with co-occurring substance abuse and mental health disorders. The facility, founded in 1932, admits men and women 18 and older, and the length of stay typically is six to 12 months. Detox services are not offered on-site; residents must be medically cleared and able to participate fully in all programming when admitted.
TREATMENT & ASSESSMENT
Treatment is community-based and centered around an experiential program on the rehab's 700-acre working farm. Residents are assigned jobs designed to build self-esteem and confidence as well as reinforce basic values, such as teamwork, responsibility, and reliability. Duties are divided into four crews (farm, gardens, shop, and woods) on which the residents work for five hours a day.
During non-working hours, residents attend on-site 12-step meetings and group therapy sessions. For individual counseling, the facility refers residents to local clinicians in the Rutland area, though a psychiatrist comes on-site twice a week.
Family involvement is limited at Spring Lake Ranch. Residents must be in treatment for at least one month before they can receive outside visits, which are limited to one per month. The facility offers adult education services for residents without high school diplomas, and enables some participants to take courses at local colleges.
Upon completing their stay, residents may opt to graduate to the Transitional Living Program in Rutland, which offers job assistance and housing as well as therapeutic and other support services.
STAFF CREDENTIALS
A cross-section of mental health specialists, including a consulting psychiatrist, social workers, and team of clinical professionals, work at the facility. Many staff members live on-site and attend meals, lakefront activities, community events and meetings. The staff at the Rutland program often work at the farm facility first and carry this experience over to their interaction with residents in the aftercare program.
ACCOMMODATIONS & AMENITIES
The 33-bed facility consists of small, rustic cottages (single bedrooms and shared bathrooms) that accommodate two to eight people in each. The houses are clustered around the farmhouse, which serves as the center of the facility and contains offices, meeting rooms, and the communal dining room. A tennis court and pottery studio sit nearby as well as living quarters for staff and their families. Other amenities include a fitness center, basketball court, game room, and wood shop.
WHAT FRIENDS & FAMILY SAY
J.B., the one individual who reviewed this facility to date, gave low one-star ratings to treatment effectiveness and accommodations, but three out of five stars for meals.
WHAT STAFF SAY
Little review coverage is available for this facility. One staff member, R.H., gave the facility a mediocre rating of three out of five stars for treatment effectiveness. The reviewer told Rehabs.com that while staff was caring and the dual diagnosis treatment was strong, the program was expensive.
FINANCING
Spring Lake Ranch is a private-pay facility that does not accept third-party insurance for its program. According to its website, there is an initial $11,250 non-refundable fee for the first 30 days. The cost breaks down to $375 per day. The fee covers private room and board, program and psychiatric services and local transportation. It does not include expenses for medication, medical or dental visits, private therapy, personal items, extended transportation, and temporary one-on-one staff coverage. Individuals in need of financial assistance are encouraged to apply for the facility's Sarcka Scholarship Fund.
Updated February 2017
Published on March 2017
Do you work at this facility? Let us know if we missed something!
User Reviews
Review this Center
Please note: Anyone attempting to manipulate or spam our system or the providers' own listing pages risks having all content removed.
What a nightmare ..aftercare...the Rutland program is an absolutely awful Rip off..no background checks...tons of money..no service...liars..manipulators. NEVER SEND A LOVED ONE.
Paperwork is outdated....The work program co-occurring program is good. Expensive.
Featured Facilities in this Region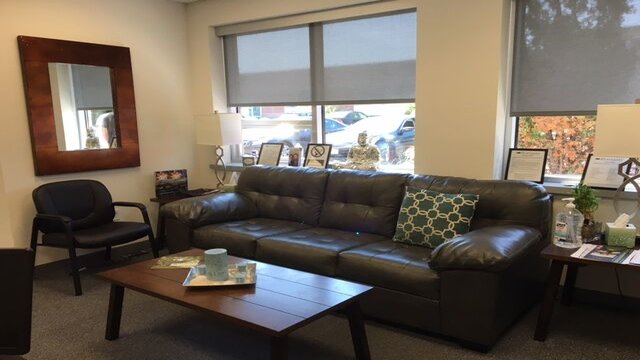 Ad
Banyan Treatment Center
Banyan Treatment Center Stands as a Leader in Client Care with Facilities Nationwide

Grow Through Recovery with Banyan Treatment Center

Where Your Roots Grasp New Soil
Learn More
Ad
New England Recovery and Wellness
Massage and Chiropractic Services

Trauma, EMDR, Cognitive Behavioral Therapies

Holistic Treatment Program
Learn More
Nearby Cities with More Addiction Treatment Facilities:
Most Popular Rehab Center Destinations in Vermont
Official Facility Response
Flag For Review
Official Facility Response
Official Facility Feedback
Flag For Review
Rehabs.com does it's very best to publish the most up-to-date treatment prices by requesting this information directly from the facility, or in some cases, sourcing this information from the facility's website. Total costs may vary due to individuals' unique treatment needs. Please contact the facility directly for the most accurate price quote.