Stonington Institute in North Stonington, CT
75 Swantown Hill Road
North Stonington
CT
06359
Stonington Institute
Philosophy
This provider has not yet updated their "Philosophy" section. Click here to submit this information.
Areas of
Specialization
Family Program, Medical Detoxification
Facility
Highlights
Continuing Treatment Plans
Rehabs.com Editorial Review
Review by Rehabs.com Contributors
ABOUT STONINGTON INSTITUTE
Headquartered in the New England town of North Stonington, Conn., Stonington Institute provides a variety of treatment services for individuals struggling with substance abuse and co-occurring mental health disorders. Inpatient detox, partial hospitalization (PHP), and intensive outpatient treatment (IOP) are available to adult clients, and adolescent boys may enroll in the center's residential program for males ages 12 through 18. Additionally, the Starlight Program provides specialized treatment for veterans and active military personnel.
TREATMENT & ASSESSMENT
An initial assessment with a trained counselor is provided to all clients free of charge. Based on assessment findings, the most appropriate level of care is determined. Individuals requiring intensive care may begin their stay in the 18-bed detox unit. Detox is highly structured, medically monitored, and rooted in the 12-step recovery model.
Once stabilized, clients may transition to PHP or IOP treatment. PHP clients receive individual case management and spend most of their time in small group therapy, psychoeducation groups, spirituality discussions, and music or art therapy. Individual consultations with the on-site psychiatrist are scheduled on an ad hoc basis. IOP is a step down from PHP; therapeutic activities are similar, but IOP clients attend three evening sessions each week.
The Starlight Program provides residential treatment for male and female Veterans and active military personnel. Starlight uses 12-step principles and a mix of therapeutic modalities, but also addresses issues that are common among service members, like post-traumatic stress disorder (PTSD), loss and grief, and other military-specific issues. Clients typically remain on-site for 28 days.
Programming for adolescent boys is conducted in a small group environment; the residential unit houses only 10 boys at a time. In addition to providing counseling and education for addiction and co-occurring disorders, the adolescent program focuses on teaching independent living skills and helping participants with educational goals.
STAFF CREDENTIALS
According to the facility's website, the center employs physicians, psychiatrists, psychologists, nurses, licensed social workers, licensed alcohol and drug counselors, master's level therapists, and other healthcare professionals.
ACCOMMODATIONS & AMENITIES
According to the facility's website, its co-ed detox unit offers both private and semi-private rooms. PHP and IOP clients have the option to stay in one of the facility's 13 off-campus housing units. These sober group homes do not provide treatment, but clients may easily participate in daily AA/NA meetings and find a sponsor. No details regarding adolescent housing are available, but clients should expect straightforward accommodations.
Starlight Program participants reside in a homelike, 30-bed facility located on 25 acres of farmland in rural Connecticut. The wooded grounds provide a scenic and peaceful environment for recovery. The women's program within Starlight includes weekly sessions of equine therapy.
WHAT ALUMNI SAY
Alumni polled by Rehabs.com shared mixed reviews of this facility. Those who found their treatment to be effective characterized the facility and its offerings as simple and straightforward. "It's not a fancy place. It's real. but maybe that makes it easier to carry it back over into real life on the other side when you get out. All I know is that place saved my life," one anonymous reviewer wrote. James admitted that the housing was not much more than "a roof over your head," but found the program to be worthwhile. "I was humbled and stayed clean for quite a while before a slight relapse in judgement," he wrote. Candy explained that the program works if clients put in the effort. "You have to want it," she wrote.
Multiple alumni who provided low ratings cited unclean living conditions, unacceptable meals, and a lack of adequate post-treatment follow-up. D.J., who resided in off-campus housing, described the residences as "truly decrepit" and the food as "beyond horrible." "My building had roaches and mice, which I gather were present in most of the housing…I only had vegetables once during the 11 days I was there," D.J. wrote. O.U. also reported seeing mice and bedbugs on-site. One anonymous alum listed "poor follow up" under the center's weaknesses, and C.D. wrote: "No good follow up. Unless military."
WHAT FRIENDS & FAMILY SAY
The seven loved ones polled by Rehabs.com to date provided below average ratings in most evaluated categories. When asked how likely they were to recommend the facility to others, they provided an average rating of 2.43 stars based on a scale of one to five. "Didn't work...my brother went right back to drinking seemed like my brother was getting a lot out of the program," an anonymous reviewer wrote. Only the staff's level of training and experience received a rating above three stars with a 3.14-star rating. "I was able to visit my loved one regularly. The institute helped achieve goals," an anonymous reviewer wrote.
The program's counseling options, exercise and leisure offerings, holistic offerings, and family participation received respective ratings of 2.57, 2.29, 1.29, and 2.29 stars. When asked about the facility's cleanliness, respondents provided a rating of 2.86 stars. "The halfway house was filthy and run down. There was no family contact, no feedback given. Terrible," N.A. told Rehabs.com.
FINANCING
The seven loved ones surveyed by Rehabs.com to date gave the center's affordability a rating of 2.71 stars. Stonington Institute accepts most major insurance plans, as well as TRICARE.
Updated December 2016
Published on January 2017
Do you work at this facility? Let us know if we missed something!
User Reviews
Review this Center
Please note: Anyone attempting to manipulate or spam our system or the providers' own listing pages risks having all content removed.
Featured Facilities in this Region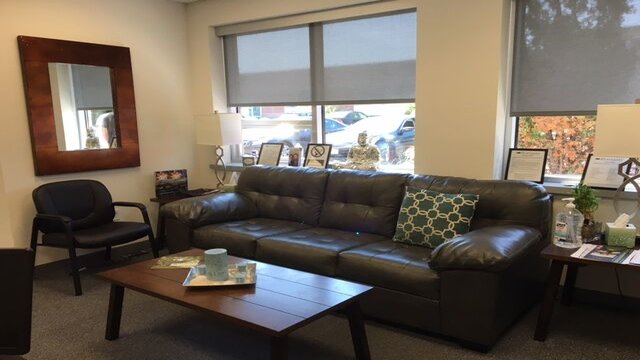 Ad
Banyan Treatment Center
Banyan Treatment Center Stands as a Leader in Client Care with Facilities Nationwide

Grow Through Recovery with Banyan Treatment Center

Where Your Roots Grasp New Soil
Learn More
Ad
Recovering Champions
Recovery-Oriented Nutrition Program; Onsite Organic Garden

Kayaking, Zip-Lining, Hiking and Other Wellness Activities

Medication Assisted Treatment
Learn More
Nearby Cities with More Addiction Treatment Facilities:
Most Popular Rehab Center Destinations in Connecticut
Official Facility Response
Flag For Review
Official Facility Response
Official Facility Feedback
Flag For Review
Rehabs.com does it's very best to publish the most up-to-date treatment prices by requesting this information directly from the facility, or in some cases, sourcing this information from the facility's website. Total costs may vary due to individuals' unique treatment needs. Please contact the facility directly for the most accurate price quote.