Teen Challenge New England and New Jersey in Dorchester, MA
Teen Challenge New England and New Jersey
Philosophy
Teen Challenge New England & New Jersey's Boston's Men's Campus utilizes a faith-based approach to inspire lifelong recovery in men 18 years of age and above. Individuals struggling with drug and/or alcohol abuse are invited to participate in a rigorous, compassionate addiction treatment program that engages the word of Christ to produce an enduring transformation. Through spiritual, academic, and vocational training, Teen Challenge ensures that each participant receives the necessary skills to succeed after treatment.
Areas of
Specialization
Holistic Therapy
Facilities that offer "holistic therapy" see and treat patients in the context of their entire lives and health status. They treat the "whole person," not just the addiction.

Aftercare Support
Addiction recovery does not end with discharge after completing a rehab program. Facilities that offer aftercare planning and/or support work with patients to ensure sustainable recovery by helping to plan and make arrangements for transitional or sober living, help with housing, vocational counseling, etc.
Meet the
Staff
Pasco Manzo
Interim President
Pasco Manzo is a member of the Board of Directors for Teen Challenge New England & New Jersey. He brings over 35 years of ministry and management experience and is passionate about broken humanity and the mission of Teen Challenge. Pasco also continues in his position as President of Run for Freedom, a national organization combating Human Trafficking.
Jacqueline Strothoff
Executive Director, Teen Challenge Women's and Girls' Ministries
Twelve years of drug addiction drove Jacqueline Strothoff to participate in every rehabilitation effort presented to her as she desperately struggled to overcome her addiction. Those years were devastating as she was committed several times to psychiatric hospitals and incarcerated for criminal activities. During one of those stays in a psychiatric hospital in 1974, Jacqui experienced a life-changing encounter with the Lord Jesus Christ. Upon her release, she entered New Life For Girls, a one year Christian residential discipleship program in Pennsylvania. From there, she enrolled in a ministerial training program at Rev. David Wilkerson's Twin Oaks Leadership Academy in Texas, where she met her husband, Bob. They spent the next several years working in Teen Challenge centers across the country and then settled in Springfield, Missouri where Jacqui earned a degree in social work from Southwest Missouri State College. Jacqui has ably served the Lord in a variety of capacities in churches and ministries. Her life and testimony has impacted thousands of hurting lives. Today that impact continues as she serves Teen Challenge New England and New Jersey in a senior leadership role. Jacqui is the proud mother of two adult children and the ecstatic grandmother of two adorable grandchildren.
Rehabs.com 360 Guide
Review by Rehabs.com Contributors
ABOUT TEEN CHALLENGE NEW ENGLAND AND NEW JERSEY
Teen Challenge is a global network of Christian residential programs founded in 1958 by evangelical pastor David Wilkerson to provide extreme life makeovers for people struggling with addiction. The New England and New Jersey branch operates nine locations in the region. This facility in Boston's Dorchester neighborhood is a long-term residential facility for men 18 and older struggling with addiction. Neither detox nor medication management services are available on-site.
TREATMENT & ASSESSMENT
According to the center's website, the men's residential program lasts 15 to 21 months. Residents who do not have a high school diploma are given an opportunity to study and earn their GED; they must earn the certification before they can graduate from the residential program.
This particular Teen Challenge facility publishes little information about its program, but Teen Challenge treatment courses generally contain three components: a study component focusing on the Bible, a church-going and worship component, and a work program.
Employment readiness and job placement assistance are generally key components of Teen Challenge courses. This facility's website indicates that clients are not permitted to hold outside employment during treatment; instead, they work at Teen Challenge's thrift stores or in its catering, construction, and furniture restoration services, learning skills that can be applied to job searches after treatment.
In addition to core programming, residents have the opportunity to participate in the program's well-known choir and various addiction and jail outreach programs. Upon graduation, Teen Challenge offers alumni referrals to sober living homes and provides vocational support.
STAFF CREDENTIALS
According to this facility's website, most of its staff have ministerial or Teen Challenge qualifications, rather than mental health or medical credentials. Most staff members are in recovery and many of them are graduates of Teen Challenge programs.
ACCOMMODATIONS & AMENITIES
The living facility is a large, repurposed multi-family home set on a residential street in Boston's Dorchester neighborhood. Residents share bedrooms and use common areas for group discussions and study sessions.
According to the facility's website, clients are allowed to send letters after two weeks in the program, and phone calls are allowed at the discretion of the client's pastoral counselor. Cell phones, computers, and personal money are prohibited.
WHAT ALUMNI SAY
Of the 24 people who left Facebook reviews on the center's page, which they are able to manage, 20 people gave the center five out of five stars. [1] At the time of this writing, the center had an average 4.5 stars on Facebook.
Many alumni mentioned the center saved their lives, and praised the center's staff in their Facebook reviews. In a representative review, Zack wrote: "God used this program to save my life and I will always be grateful for Teen Challenge and all of the Staff and Students in Teen Challenge."
However, one person did write a negative review on Facebook. Catherine wrote: "Horrible money -making cult. I'd avoid at all cost."
WHAT FRIENDS & FAMILY SAY
The one loved one who was surveyed by Rehabs.com at the time of this writing provided a mostly positive review. A.R.W. gave the facility five stars across the board, and told Rehabs.com approvingly: "God has to be involved in recovery."
Many loved ones also left reviews on Teen Challenge New England and New Jersey's Facebook page. Most loved ones praised the center, and gave the program high ratings.
For example, Terri wrote on Facebook: "I can't say enough about this program it's truely saved my son's life. The staff and brotherhood at this program are Amazing."
CONCLUSION
According to the facility's website, nobody is ever turned away based on inability to pay. Private medical insurance is not accepted.
Updated February 2017
Published on March 2017
Do you work at this facility? Let us know if we missed something!
User Reviews
Review this Center
Please note: Anyone attempting to manipulate or spam our system or the providers' own listing pages risks having all content removed.
God has to be involved in recovery
Official Facility Response
Featured Facilities in this Region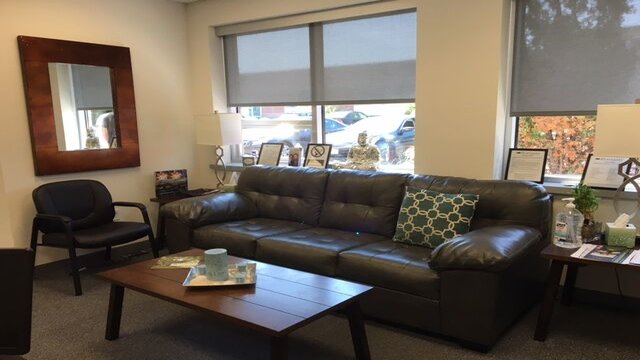 Ad
Banyan Treatment Center
Banyan Treatment Center Stands as a Leader in Client Care with Facilities Nationwide

Grow Through Recovery with Banyan Treatment Center

Where Your Roots Grasp New Soil
Learn More
Ad
Clinical Services of Rhode Island, Greenville
12-Step Involvement

Motivational Interviewing

Intervention Planning
Learn More
Most Popular Rehab Center Destinations in Massachusetts
Official Facility Response
Flag For Review
Official Facility Response
Official Facility Feedback
Flag For Review
Rehabs.com does it's very best to publish the most up-to-date treatment prices by requesting this information directly from the facility, or in some cases, sourcing this information from the facility's website. Total costs may vary due to individuals' unique treatment needs. Please contact the facility directly for the most accurate price quote.