Farnum Center in Manchester, NH
140 Queen City Avenue
Manchester
NH
03103
Farnum Center
Philosophy
Located about 50 miles north of Boston in New Hampshire's Downtown Manchester area, Farnum Center offers an array of drug and alcohol treatment services including outpatient, intensive outpatient, and medical detoxification (including Suboxone treatment). The facility's goal is to give clients the tools they'll need for a sustainable recovery through lectures, meetings, group discussions, uplifting seminars, and specialized presentations. Farnum Center also relies heavily on experiential therapies like exercise, music, and meditation.
Areas of
Specialization
Medical Detoxification
Drugs and alcohol have widespread effects throughout your body, including but not limited to the addiction and/or physical/psychological dependence that develops with substance abuse over time. Many organ systems are affected by addiction and will react to withdrawal. The term "medical detoxification" means that there is a trained and licensed medical professional onsite to monitor your vital signs and protect your physical and emotional health as your body goes through withdrawal.

Intensive Outpatient (IOP)
Patients who undergo intensive outpatient treatment continue to live at home and sometimes go to school or work while participating in a highly structured treatment protocol that is focused on ending substance abuse. Programs vary in terms of how much treatment patients receive, how often and for how long. Some facilities design individualized intensive outpatient treatment programs.
Meet the
Staff
Cheryl Wilkie
Senior Vice President
Dr. Cheryl Wilkie, Psy.D., MLADC has been providing substance abuse services for men and women struggling with the disease of addiction for more than twenty-one years. Her educational background includes a Master's in Psychology and a Doctorate in Forensic Psychology. She holds a Master's level license as a Drug and Alcohol Counselor. Cheryl oversees Webster Place and Farnum Center. She has extensive background in this field which includes working with various populations including adult offenders in correctional facilities, pregnant and postpartum women, men and women with co-occurring disorders, and sexual and domestic abuse victims.
Roland Lavallee
Medical Director
Roland Lavallee MD has been providing medical care for over 30 years. His training includes the addiction treatment unit at Mountainside Hospital in Montclair, NJ and his background includes Public Health Service, Family Practice, Pain Management and Medical Director for Methadone Maintenance Clinics. He has long been concerned about the myths associated with the addictive diseases and their treatment and the significant ongoing reduction in healthcare resources allotted to this. He began providing medical coverage for the Farnum Center in August 2012 and in February 2013 he welcomed the opportunity to become Medical Director of Farnum Center and Webster Place. "The longest road to recovery is the one that is never started."
Rehabs.com 360 Guide
Review by Rehabs.com Contributors
ABOUT FARNUM CENTER
Located in Manchester, N.H., 50 miles north of Boston, Easter's Seals' Farnum Center provides gender-specific, residential treatment for adults struggling with chemical dependency and co-occurring disorders. Utilizing its signature Health Realization treatment model, the facility also offers a partial hospitalization program (PHP), as well as an intensive outpatient program (IOP) and general outpatient services. In addition, the Farnum Center operates the only stand-alone medical detoxification facility in the state.
TREATMENT & ASSESSMENT
Upon admission, clients undergo an initial assessment to determine an appropriate level of care. Requiring a commitment of up to 30 days, the gender-specific residential program utilizes facility's the Health Realization approach, which is designed to help clients discover personal strengths and coping skills to overcome personal challenges.
During residential treatment, clients adhere to a structured schedule of educational lectures, seminars, and presentations. Clients also participate in gender-specific group counseling sessions, which may address issues common among men and women struggling with chemical dependency. Clients also attend on-site 12-step meetings. Medication-assisted treatment (MAT), namely Suboxone, may also be utilized to alleviate the discomfort of opioid withdrawal.
In addition to core programming, Farnum Center incorporates a range of recreational and alternative therapies into programming. During residential treatment, clients can exercise and practice yoga, as well as participate in music therapy, acupuncture, and guided meditation. The center also regularly facilitates group outings, which may include trips to the museum, sports events, and recovery events.
Once a resident completes the residential program, clinicians may encourage clients to "step-down" to less intensive levels of care. Featuring similar programming as residential treatment, the PHP track runs daily from 9:00 a.m. to 3:00 p.m. and includes 12-step meetings, educational classes, and group discussions.
The center also offers two levels of outpatient treatment. Intensive outpatient program (IOP) last for one month and involves nine hours and weekly programming (three sessions). IOP primarily consists of individual counseling and group therapy sessions. Traditional outpatient programs focus on achieving specific goals, such as such as license restoration or court-ordered evaluations.
Each week, the center invites families to participate in educational programs to involve loved ones in the process of recovery. An eight-week aftercare program is also available to all program alumni. In addition, clients recovering from opioid dependency may be able to continue MAT through the facility's Suboxone clinic.
STAFF CREDENTIALS
Led by a medical doctor with more than 30 years of experience, the staff consists of nurses and licensed alcohol and drug abuse counselors. Most the over 60 individuals polled by Rehabs.com at the time of this writing praised the aptitude of the treatment staff. A representative segment of nine individuals gave the treatment staff's level of experience an average rating of 4.1 out of five stars.
ACCOMMODATIONS & AMENITIES
Set on three acres, the Farnum Center is comprised of a 20-bed detoxification facility, and its residential program can accommodate up to 40 residents. The center features an on-site swimming pool, a fitness room, basketball and volleyball courts. A representative segment of nine survey respondents gave the facility's cleanliness and upkeep an average rating of 4.1 out of five stars.
WHAT ALUMNI SAY
Among the dozens of alumni polled by Rehabs.com at the time of this writing, a majority approved of the facility, and many credited the facility with saving their lives. A representative segment of eight alumni offered average ratings of 4.57 out of five stars for the level of family participation and four stars for the treatment staff's level of experience and training. "The Farnum Center in Manchester, NH helped save my life. The staff here is very very helpful in many ways," alum Jonathan wrote.
Many alumni also cited the facility's Health Realization approach as a major strength. "I have found great value in learning the three principles," alum J.G. wrote. Alum Mike added: "I like the brotherhood of the group- the 3 principles are working great in my life." However, the eight representative alumni did feel the facility lacked counseling options, offering a lower 2.88 star-rating for this aspect of the facility.
Despite mostly positive feedback, some alumni felt the price of the facility did not reflect the quality of treatment they received. "The cost is ridiculous when you consider their clumsy and substandard idea of treatment," Mark wrote. Alum Ron agreed and added: "You definitely don't get what you paid for." These opinions were in the minority.
WHAT FRIENDS & FAMILY SAY
The two loved ones polled by Rehabs.com at the time of this writing provided less enthusiastic opinions of the facility than alumni. Although loved one M.M. gave a five-star rating for the treatment staff's level of experience and training, they gave one-star ratings for the facility's ability to treat co-occurring mental health disorders, the level of family participation, and the facility's affordability.
While parent G.S. felt the detoxification process was beneficial, the parent issues with administration and paperwork. "My son attended the detox program and did well," G.S. wrote, but felt disappointed regarding the facility's discharge planning.
WHAT STAFF SAY
The sole loved one polled by Rehabs.com to date had mixed opinions concerning the facility. The employee gave a moderately critical rating of three stars for the facility's quality of care. "I enjoyed working with the clients, some of my co-workers," the employee wrote, but added: "The working environment was toxic without healthy leadership."
FINANCING
Farnum Center accepts most private insurance plans. The facility's website states: "The cost to you, if any, will not exceed $240 to $600 per day, depending upon your insurance and the program." A representative segment of nine survey respondents gave an average rating of 3.63 stars for the facility's affordability.
Updated April 2017
Published on June 2017
Do you work at this facility? Let us know if we missed something!
User Reviews
Review this Center
Please note: Anyone attempting to manipulate or spam our system or the providers' own listing pages risks having all content removed.
Featured Facilities in this Region
Ad
AdCare Hospital
Daily Physician Rounds

Admissions 24/7

42 Years of experience providing quality treatment
Learn More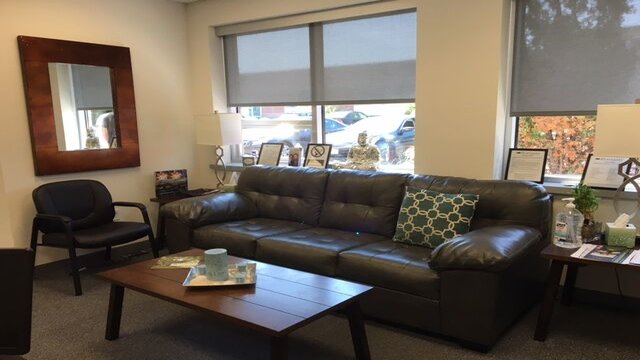 Ad
Banyan Treatment Center
Banyan Treatment Center Stands as a Leader in Client Care with Facilities Nationwide

Grow Through Recovery with Banyan Treatment Center

Where Your Roots Grasp New Soil
Learn More
Nearby Cities with More Addiction Treatment Facilities:
Most Popular Rehab Center Destinations in New Hampshire
Official Facility Response
Flag For Review
Official Facility Response
Official Facility Feedback
Flag For Review
Rehabs.com does it's very best to publish the most up-to-date treatment prices by requesting this information directly from the facility, or in some cases, sourcing this information from the facility's website. Total costs may vary due to individuals' unique treatment needs. Please contact the facility directly for the most accurate price quote.