Good Samaritan Medical Center - NORCAP Lodge in Foxboro, MA
Call
(508) 543-1873
to Contact Good Samaritan Medical Center - NORCAP Lodge
71 Walnut Street
Foxboro
MA
02035
Good Samaritan Medical Center - NORCAP Lodge
Philosophy
NORCAP Lodge provides inpatient substance abuse treatment and intensive outpatient treatment to more than 2,500 patients annually. Multidisciplinary treatment is provided by physicians, an experienced nursing staff, certified/licensed substance abuse counselors, social workers, case managers and mental health associates.
Areas of
Specialization
Aftercare Support
Addiction recovery does not end with discharge after completing a rehab program. Facilities that offer aftercare planning and/or support work with patients to ensure sustainable recovery by helping to plan and make arrangements for transitional or sober living, help with housing, vocational counseling, etc.

Intensive Outpatient (IOP)
Patients who undergo intensive outpatient treatment continue to live at home and sometimes go to school or work while participating in a highly structured treatment protocol that is focused on ending substance abuse. Programs vary in terms of how much treatment patients receive, how often and for how long. Some facilities design individualized intensive outpatient treatment programs.
Rehabs.com 360 Guide
Review by Rehabs.com Contributors
ABOUT GOOD SAMARITAN MEDICAL CENTER — NORCAP LODGE
Operated by the Good Samaritan Medical Center, a full-service Catholic hospital in nearby Brockton, Mass., NORCAP Lodge is a freestanding unit that offers medical detox, residential treatment, and intensive outpatient (IOP) services for adults struggling with substance use disorder. The lodge is located in a wooded setting off I-95, two miles south of Foxboro town center and 30 miles southwest of Boston.
TREATMENT & ASSESSMENT
Clients may be admitted 24 hours a day. Provided that there is a bed available, clients are admitted no more than 24 hours after they first make contact.
Treatment is based on the 12-Steps, and there are daily Alcoholics Anonymous (AA) and Narcotics Anonymous (NA) meetings on-site. The program also uses individual and group counseling, with a focus on relapse prevention, and provides intensive case management services and skills workshops. Clients may also seek out spiritual counseling from the facility's clergy.
The center provides family meetings, to ensure a supportive home environment for its newly sober clients, and provides discharge and aftercare planning, so that all clients leave with a plan for maintaining their sobriety.
An intensive outpatient program (IOP) offers the same modalities as residential treatment, plus education on addiction recovery skills and referrals to substance abuse services in the local community. The IOP is four weeks long, and meets on Monday, Wednesday, and Friday evenings. Intake to the IOP (as well as detox and residential care) is conducted on a rolling basis.
STAFF CREDENTIALS
The staff is led by an M.D., and includes seven nurse practitioners, 30 nurses and case managers, 20 addiction counselors, 18 recovery specialists, and 13 triage specialists and clinical evaluators. The five individuals polled by Rehabs.com to date on the staff's level of training and experience gave it an average rating of 4.8 out of five stars.
ACCOMMODATIONS & AMENITIES
There is currently no information provided by the facility regarding its living arrangements and related offerings. The five individuals polled to date on the center's cleanliness gave it an average rating of 3.6 out of five stars. Several reviewers commented on the food offered at the center, to say it was of poor quality.
WHAT ALUMNI SAY
Of the 12 reviews submitted to Rehabs.com date, nine were positive and three were mixed. Most alumni gave the facility relative lower ratings for its accommodations, meals, exercise opportunities, and holistic offerings. For example, if they gave five out of five stars for staff support or treatment effectiveness, they would only provide a two- or three-star rating for these categories.
The reviewers repeatedly praised the staff: "Absolutely amazing staff all around! Made me as comfortable as possible which makes it that much easier to stay & continue my journey of recovery," Marie wrote, and Rose echoed this sentiment by writing: "The place was crazy at first. I was very frightened of it all, the staff quickly changed that by helping me calm down." Jennifer also liked that many of the counselors were themselves in recovery, and alum Derek went so far as to say that the center had saved his life.
Yet reviewers also repeatedly criticized the food, and Jennifer would have liked treatment to be longer.
On Google, the facility earned four out of five stars from six reviews to date.[1] In a representative review, alum William wrote: "This place was very helpful for my recovery....me and my wife are very grateteful....the staff was very helpful and don't treat you like a scumbag junky...food was ok also...pay attention at meetings and don't listen to other patients "
WHAT FRIENDS & FAMILY SAY
Two loved ones provided feedback to date gave mixed feedback. One loved one gave the center four out of five stars for its overall effectiveness, while the other gave the facility five out of five stars for treatment effectiveness.
Neither alumni were particularly pleased with the facility's accommodations and meals, providing four stars or lower in these categories. One anonymous loved one wrote: "Decent facility."
WHAT STAFF SAY
The single staffer polled by Rehabs.com to date gave very positive feedback. The anonymous reviewer gave the center five out of five stars or higher for the facility's overall treatment effectiveness, treatment for co-occurring disorders, and counseling options. "The staff are professional and understanding," the anonymous staff member wrote. "Facilities are clean-kept. Very impressed."
The staff member gave only four out of five star reviews for the facility's leisure and exercise options, its holistic offerings, accommodations, affordability, and family participation.
FINANCING
According to NORCAP Lodge's website, the program accepts most private insurances, as well as Medicaid and Medicare. The five individuals polled by Rehabs.com to date on the center's affordability gave it an average rating of 2.8 out of five stars.
Updated April 2017
Published on June 2017
Do you work at this facility? Let us know if we missed something!
User Reviews
Review this Center
Please note: Anyone attempting to manipulate or spam our system or the providers' own listing pages risks having all content removed.
Featured Facilities in this Region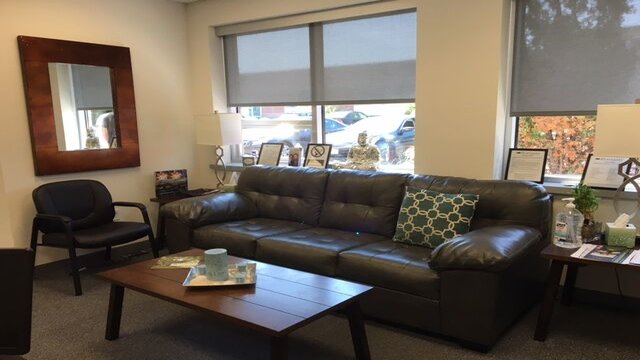 Ad
Banyan Treatment Center
Banyan Treatment Center Stands as a Leader in Client Care with Facilities Nationwide

Grow Through Recovery with Banyan Treatment Center

Where Your Roots Grasp New Soil
Learn More
Ad
Northeast Addictions Treatment Center
12 Steps & Spirituality

Expressive Therapy

Evidence Based, Solution-Focused
Learn More
Nearby Cities with More Addiction Treatment Facilities:
Most Popular Rehab Center Destinations in Massachusetts
Official Facility Response
Flag For Review
Official Facility Response
Official Facility Feedback
Flag For Review
Rehabs.com does it's very best to publish the most up-to-date treatment prices by requesting this information directly from the facility, or in some cases, sourcing this information from the facility's website. Total costs may vary due to individuals' unique treatment needs. Please contact the facility directly for the most accurate price quote.