Lahey Health Behavioral Services in Danvers, MA
Call
() -
to Contact Lahey Health Behavioral Services
199 Rosewood Drive, Suite 250
Danvers
MA
01923
Lahey Health Behavioral Services
Philosophy
At Lahey Health Behavioral Services, teens and adults are invited to work with a team of compassionate licensed addiction treatment professionals to develop the necessary skills to foster lifelong recovery. For those in need of supervised withdrawal treatment, Lahey Health offers safe medical detoxification and clinical post-detoxification residential stabilization treatment. Outpatient services include counseling, group therapy, and medication-assisted treatment, as well as coursework to satisfy court-ordered substance abuse sentencing.
Areas of
Specialization
Residential Treatment
Residential treatment programs provide housing (food and meals) in addition to treatment for substance abuse. Some facilities offer only short-term residential treatment, some offer only long-term treatment and others offer both, ranging from a few days to many months, based on patient needs.

Medical Detoxification
Drugs and alcohol have widespread effects throughout your body, including but not limited to the addiction and/or physical/psychological dependence that develops with substance abuse over time. Many organ systems are affected by addiction and will react to withdrawal. The term "medical detoxification" means that there is a trained and licensed medical professional onsite to monitor your vital signs and protect your physical and emotional health as your body goes through withdrawal.
Facility
Highlights
Psycho-Educational Groups
Rehabs.com 360 Guide
Review by Rehabs.com Contributors
ABOUT LAHEY HEALTH BEHAVIORAL SERVICES
Lahey Health Behavioral Services recently merged two long-standing non-profit health and human services organizations on Boston's North Shore. Currently, more than a dozen locations provide a comprehensive array of behavioral health services including inpatient and outpatient treatment for addictive and psychiatric disorders. In addition to the agency's headquarters, a detox center, methadone clinic, short-term stabilization residence, and dual diagnosis rehab residence for adolescent boys are all located in Danvers, Mass.
TREATMENT & ASSESSMENT
Individuals struggling with chemical dependency on alcohol, opiates, or benzodiazepines may undergo medically monitored detoxification while participating in psychoeducational group sessions and 12-step meetings through a dedicated detox center. Upon completion, clients receive referrals for next steps in recovery.
The outpatient methadone clinic offers maintenance dosing, wellness education, individual and group counseling, family therapy, and an array of lab work and testing services, including screening for HIV and substance use.
Those who need a safe and supportive place to rehab for up to two weeks while waiting for longer term care receive clinical stabilization services, which may begin with non-medical detox and includes counseling and case management.
The Danvers-based youth day school and residential facility hosts a 90-day program for boys who struggle with substance abuse and co-occurring disorders. Following detox services if needed, residents participate in holistic therapies such as pet, recreational, and music, as well as in counseling, emotions management, and 12-step practices.
STAFF CREDENTIALS
The leadership at Lahey Health Behavioral Services includes medical doctors, master's level health services administrators, licensed mental health and substance abuse counselors, and master's level registered nurses. Some common positions hired, according to the facility's website, are master's level clinicians and direct care staff for whom the education requirement is a high school diploma.
ACCOMMODATIONS & AMENITIES
Many of the Danvers-based programs are located on a common campus, including a 50-bed adult detox unit and a 15-bed residential rehab for youth. Some outpatient services provide transportation to clients, and many services are available in English and additional commonly spoken languages in the area such as Khmer and Spanish.
WHAT ALUMNI SAY
Most of the nine alumni polled by Rehabs.com attended the crisis stabilization program, and many had participated prior to the merge of CAB with Lahey. Overall, they reported satisfaction with the effectiveness of treatment received, reflected in an average rating of 3.33 of five.
While close to half of respondents cited staff as a strength, two commented on a lack of empathy and understanding. Metrics measuring staff experience or training averaged a rating of just 2.71. Kristina wrote that there are "only a few" staff who are in recovery.
Two reviewers also mentioned limited opportunities for exercise or activities, but that clients could go outside.
WHAT FRIENDS & FAMILY SAY
Rehabs.com polled six loved ones who provided moderately positive reviews. Two-thirds would recommend the facility, although the effectiveness of treatment received an average rating of just 2.5 out of five from four respondents. Two mentioned the short length of stay in crisis stabilization as a weakness.
Concurring with a common alumni opinion, Diane wrote: "we need more educated people more recovering addicts who know the real game and struggles." One relative cited a lack of supervision in client rooms. Conversely, other reviewers identified staff knowledge and skills as strengths. The most commonly referenced positive quality of the facility was the availability and convenience of service.
WHAT STAFF SAY
Forty-six Glassdoor reviews by former and current employees of Lahey Health Behavioral Services or its previously distinct agencies revealed two trends. Upper management's focus on numbers and lack of clinical background were commonly criticized and a good work environment and co-workers were praised.
FINANCING
Lahey programs differ in cost and financial arrangements, but most accept major insurance plans, self-pay, and Medicaid. A sliding fee scale is available for many services, as well. The youth residential program is funded by the state.
Updated February 2017
Published on March 2017
Do you work at this facility? Let us know if we missed something!
User Reviews
Review this Center
Please note: Anyone attempting to manipulate or spam our system or the providers' own listing pages risks having all content removed.
Featured Facilities in this Region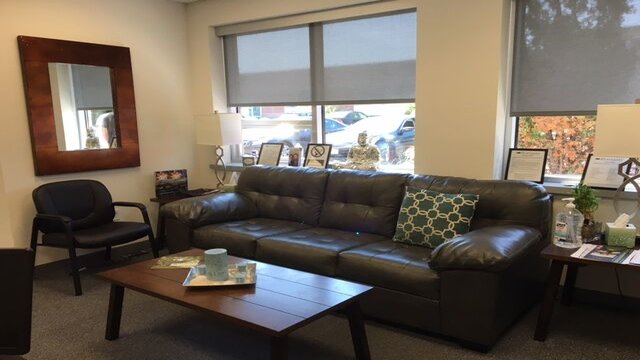 Ad
Banyan Treatment Center
Banyan Treatment Center Stands as a Leader in Client Care with Facilities Nationwide

Grow Through Recovery with Banyan Treatment Center

Where Your Roots Grasp New Soil
Learn More
Ad
Northeast Addictions Treatment Center
12 Steps & Spirituality

Expressive Therapy

Evidence Based, Solution-Focused
Learn More
Nearby Cities with More Addiction Treatment Facilities:
Most Popular Rehab Center Destinations in Massachusetts
Official Facility Response
Flag For Review
Official Facility Response
Official Facility Feedback
Flag For Review
Rehabs.com does it's very best to publish the most up-to-date treatment prices by requesting this information directly from the facility, or in some cases, sourcing this information from the facility's website. Total costs may vary due to individuals' unique treatment needs. Please contact the facility directly for the most accurate price quote.