Reflections Executive Rehab Facility in Novato, CA
1191 Simmons Lane
Novato
CA
94945
Reflections Executive Rehab Facility
Philosophy
Reflections' believes in taking a truly personalized approach to drug and alcohol addiction treatment, which is why just six individuals are admitted at a time. Clients receive specially tailored treatment plans and an unparalleled level of care in a comfortable, peaceful, and healing environment. First-class accommodations and a variety of amenities are provided, allowing the group to relax and feel safe as they work toward stability and sobriety.
Areas of
Specialization
Family Program
Research shows that the odds of successful, sustained recovery from addiction are far higher when family members and loved ones are involved in treatment. Drug and alcohol addiction often have genetic roots, whether related to substance abuse, mental illness or both. Family dynamics also play a role and, often, family members are the first to realize a loved one has developed an addiction. Also, it's important for family members to understand and embrace the lifestyle changes that are required to sustain recovery.

Dual Diagnosis/ Co-Occurring Disorders Treatment
These two terms describe a person who is not only addicted to drugs or alcohol, but also has a mental or emotional illness, such as depression, anxiety, bipolar disorder, etc. Facilities that treat patients with dual-diagnosis or co-occurring disorders provide psychiatric treatment in addition to drug and alcohol rehabilitation services.
Facility
Highlights
Doctorate Level Licensed Pscyhologist
Meet the
Staff
Dr Laureen Turner Worden, PhD
Clinical Director of IOP
Dr. Laureen Turner Worden brings more than 20 years of experience to her work as a Licensed Psychologist. Dr. Turner Worden's clinical conceptualizations and interventions have been informed by the works of Leslie Greenberg, Ph.D., who created Emotion Focused Therapy; Marsha Linehan, Ph.D., the creator of DBT; and Bruce Perry, M.D., Ph.D., and Janina Fisher, Ph.D. who are at the forefront of current research and treatment approaches in the field of trauma. Dr. Laureen Turner Worden has participated in Level I and Level II trainings in Emotionally Focused Therapy with Les Greenberg, Ph.D.; completed the year-long intensive training process in DBT; and has 2 levels of training in EMDR. Her therapeutic style is interpersonal, experiential, developmental and process oriented, as she strives to meet her clients where they are at, and create in-vivo experiences to foster therapeutic growth and to deepen learning.
Dr. Matt Blagys, PhD
Clinical Director
Dr. Blagys earned his Ph. D. in Clinical Psychology from the University of Arkansas where he published and presented research on treatment processes and outcomes. Dr. Blagys then completed his internship and postdoctoral fellowship at Massachusetts General Hospital/Harvard Medical School where he continued to hone his clinical skills and publish research. Dr. Blagys then completed a prestigious four year postdoctoral fellowship at the Austen Riggs Center, a nationally recognized residential treatment center specializing in working with clients previously labeled 'as treatment resistant'--individuals with highly complex psychiatric and substance abuse problems and chronic suicidal ideation/attempts that have struggled to benefit from traditional mental health treatment and substance abuse treatment. It was at Austen Riggs where Dr. Blagys developed his philosophy of patient centered care that preserves and prizes clients' authority for their treatment and treatment goals. Dr. Blagys became passionate about helping others traditionally labeled as resistant or difficult to treat and sought to extend his philosophy to other treatment centers. Dr. has worked in several addiction and residential treatment centers including Primary Therapist and Admissions Director at the The Boyer House, Staff Psychologist, Co-Chair of the Psychology Department, and Internship Supervisor at Napa State Hospital, and as Clinical Director of Alta Mira Recovery Programs in Marin County, CA. In his free time, Dr. Blagys enjoys spending time with his family and children and playing sports. His current clinical interests including addiction recovery, working with treatment resistance, personality disorders, and working in multidisciplinary teams.
Rehabs.com 360 Guide
Review by Rehabs.com Contributors
ABOUT REFLECTIONS EXECUTIVE REHAB FACILITY
Located in the Bay Area suburb of Novato, Calif., Reflections Executive Rehab Facility is a boutique, luxury treatment center that provides a full continuum of programming for executives and business professionals struggling with addiction and co-occurring disorders. The facility also offers medically managed detox, intensive outpatient care (IOP), and sober housing for residential alumni. In addition to substance abuse, the rehab treats process addictions, including gambling and sex addictions. For clients who identify as LGBT, a specialized track is available.
TREATMENT & ASSESSMENT
Upon admission, all clients undergo a comprehensive psychosocial assessment with the clinical director. If necessary, clients begin their stay with medically managed detox, a week-long program designed to minimize the discomfort of withdrawal symptoms. Once stabilized, clients may transition to the center's residential program.
Reflections' residential program typically lasts 30, 60, or 90 days, depending on the individual needs of the client. Utilizing a range of treatment modalities, including cognitive behavioral therapy (CBT) and dialectical behavior therapy (DBT), the facility offers both individual therapy sessions and process groups that address trauma, anger management, grief and loss, and relapse prevention. Residents also participate in a range of holistic and alternative treatments, including music therapy, artistic expression, yoga, and equine therapy. Medication management is provided as needed.
Prior to a client's discharge, clinicians provide comprehensive aftercare planning and may encourage the individual to transition into Reflections' 12-week intensive outpatient program. IOP consists of two individual therapy sessions per week, plus group counseling, family counseling, and art therapy. Residential alumni who require a more intensive level of care may transition into the center's extended care program, which offers high-end sober housing and 20 hours of clinical programming per week.
STAFF CREDENTIALS
Reflections offers a staff-to-client ratio of 3:1. The treatment team includes a psychiatrist, psychologists, nurses, licensed counselors, certified addiction counselors, and holistic treatment specialists.
ACCOMMODATIONS & AMENITIES
Reflections' residential clients stay in a luxurious Mediterranean-style villa situated on two secluded acres. Accommodating just six clients at a time, the facility offers private bedrooms and bathrooms, individual work stations, a pool, a hot tub, a game room, and a fully-equipped gym. An executive chef prepares made-to-order breakfasts and gourmet meals using organic ingredients. On weekends, clients may treat themselves to massages and other holistic healthcare options. There are no restrictions on phones, laptops, or TV; residents are permitted to work between treatment sessions, allowing them to stay engaged with their colleagues when necessary.
WHAT ALUMNI SAY
Ten of the eleven alumni polled by Rehabs.com at the time of this writing praised Reflections, specifically noting the center's "extremely professional," "fantastic," and "amazing" staff. "They diagnosed my mental health issues, fed me well, counseled me, gave me healthy things to do, introduced me to new people who were going through exactly what I was going through," G.B. wrote in a representative review. Additionally, each of these ten alumni submitted perfect five-star ratings for the center's treatment effectiveness. W.F. characterized the facility as the "most thorough, top of the line, credential, compassionate and comfortable treatment."
A.H., the only alum to submit a negative review, described their stay at Reflections as "a disaster." "Perhaps now there are accredited staff," they wrote, but provided no additional details.
WHAT FRIENDS & FAMILY SAY
The two family members polled by Rehabs.com to date were pleased with the care their loved ones received. Offering five-star ratings for the facility's treatment effectiveness and accommodations, T.H. described the program as "exceptional." S.S., the parent of a client, found Reflections to be superior to other substance abuse programs offered in the Bay Area and expressed appreciation for the center's level of family involvement. "They was caring, helpful and insightful in our parent weekly phone conferences. The Dr. did all in their power to help our son get to the next best place when he was leaving Reflections. We had group calls with them and other therapists," S.S. wrote.
FINANCING
Reflections' residential program is $65,000 per month, or $2,500 per day. The 90-day residential program costs $150,000. According to its website, Reflections accepts most major insurance policies and PPO plans.
Published on December 2017
Do you work at this facility? Let us know if we missed something!
User Reviews
Review this Center
Please note: Anyone attempting to manipulate or spam our system or the providers' own listing pages risks having all content removed.
Featured Facilities in this Region
Ad
Sobertec
Gorgeous Beach Community

Several Modalities for Therapy

Relaxing Setting
Learn More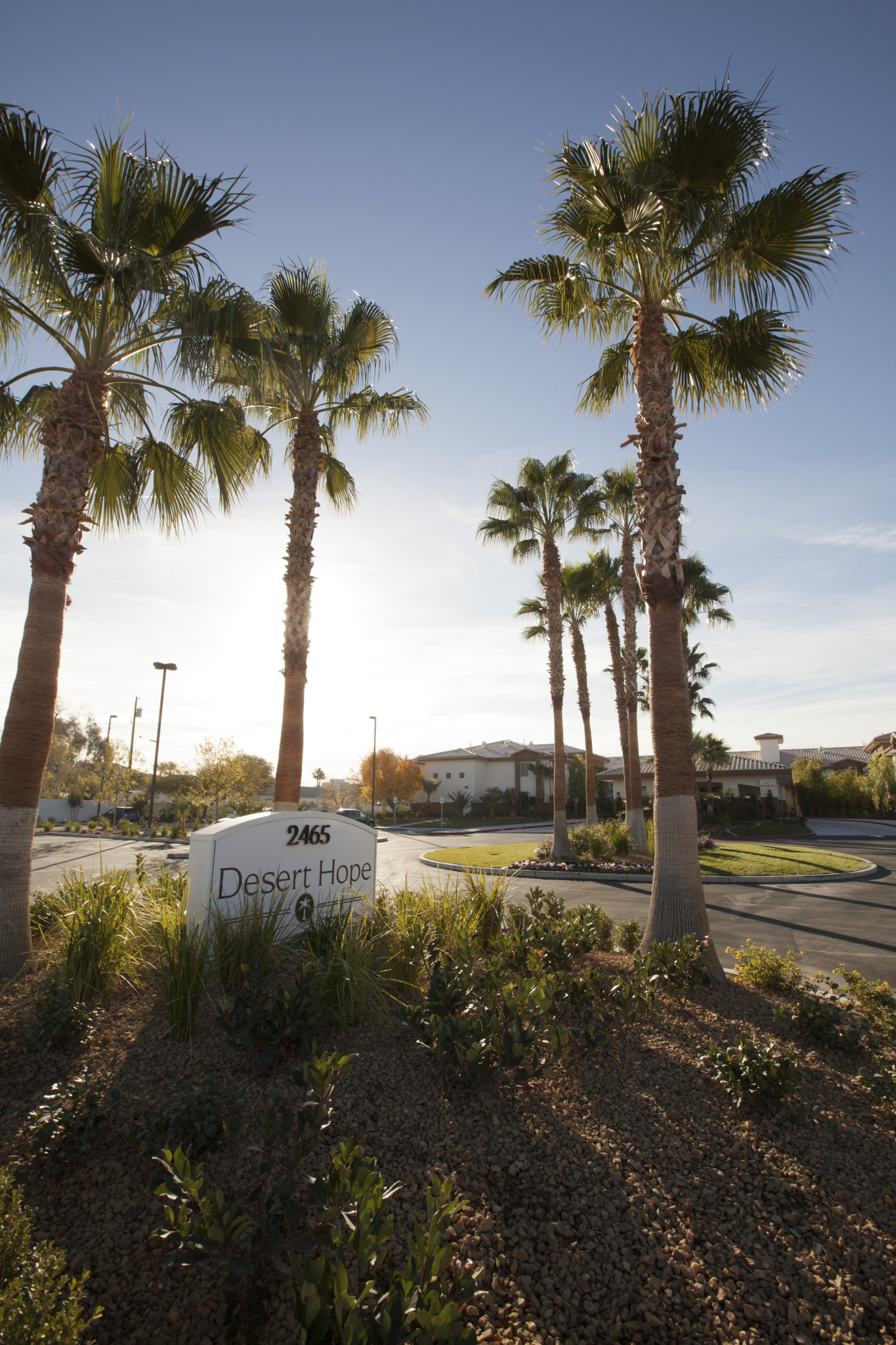 Ad
Desert Hope
Motivational Interviewing (MI)

Eye Movement Desensitization & Reprocessing (EMDR)

Rational Emotive Behavior Therapy (REBT)
Learn More
Nearby Cities with More Addiction Treatment Facilities:
Most Popular Rehab Center Destinations in California
Official Facility Response
Flag For Review
Official Facility Response
Official Facility Feedback
Flag For Review
Rehabs.com does its very best to publish the most up-to-date treatment prices by requesting this information directly from the facility, or in some cases, sourcing this information from the facility's website. Total costs may vary due to individuals' unique treatment needs. Please contact the facility directly for the most accurate price quote.