Victory Addiction Recovery Center in Lafayette, LA
Victory Addiction Recovery Center
Philosophy
This provider has not yet updated their "Philosophy" section. Click here to submit this information.
Areas of
Specialization
Outpatient, Medical Detoxification
Facility
Highlights
Clients will have access to 12-Step meetings, spirituality and meditation groups, physical training, dietician, and acupuncture all aimed to treat clients holistically.
Victory's full medical staff includes nurses who are on-site 24 hours a day/7 days a week, medical doctors, psychiatrists, and psychologists.
We are also connected with sober living facilities around the country.
Rehabs.com 360 Guide
Review by Rehabs.com Contributors
VICTORY ADDICTION RECOVERY CENTER
Victory Addiction Recovery Center in Lafayette, La. provides residential and outpatient substance abuse treatment to adult men and women. Clients with a dual diagnosis can also receive treatment at this facility, and medically-monitored detox services are offered on-site.
TREATMENT & ASSESSMENT
Treatment at Victory Addiction Recovery Center is holistic and 12-Step based. Typically lasting 14 to 45 days, the residential program offers individual counseling, gender-specific group therapy, addiction education, relapse prevention, and life skills workshops, as well as both on- and off-site Alcoholics Anonymous (AA)/Narcotics Anonymous (NA) meetings. Clients are expected to adhere to a structured daily schedule of meditation, group sessions, recreation, and education.
Victory Addiction Recovery Center also offers physical training, consultations with a dietitian, acupuncture, and spiritual or meditation groups. Once during residential treatment, the facility hosts "Family Week", a time for loved ones to learn more about addiction, recovery, and support. Family members can also attend weekly support groups facilitated by a certified counselor.
The intensive outpatient program (IOP) meets three nights per week for 12 weeks and covers much of the same programming as the residential program. It can be utilized as step-down treatment or as an alternative form of recovery that allows the client to continue with work and other priorities outside of rehab. Clients who successfully complete the IOP program may continue to attend groups once per week for up to a year. All graduating clients are provided with an aftercare plan. For alumni of either program, there are ongoing alumni events in the community.
STAFF CREDENTIALS
In addition to medical doctors and a 24/7 nursing staff, the treatment team includes licensed clinical social workers, licensed addictions counselors, a psychologist, and a psychiatrist who oversees medication management.
ACCOMMODATIONS & AMENITIES
The 28-bed facility offers both private and shared rooms, as well as a state-of-the-art auditorium for guest speakers and a gym. Meals are catered by a local restaurant.
WHAT ALUMNI SAY
Alumni reviews for this facility are limited, but tended to skew positive. To date, Rehabs.com has received feedback from a single alum. C.B. was polled on three basic metrics and gave only two out of five stars for treatment effectiveness and three out of five stars for both accommodations and meals. "The councilors and staff are competent and most of them seem to genuinely want to help the patient. The accommodations are good enough to make you feel comfortable," C.B. wrote, but also commented on a negative experience with office staff.
Victory Addiction Recovery Center's official Facebook page, which it has the ability to manage, has received a collective rating of 4.8 out of five stars based on 33 reviews to date, most of which were perfect ratings.[1] One positive comment came from Beth, who wrote: "I got the tools I need to excel at my recovery. Everyone was so involved with all the clients. I would recommend it to anyone struggling with addiction!" Additionally, Sarah added: "It saved my life 2. If you really want it it will work."
Further, on Google to date, there were two perfect five-star ratings.[2] Kristie wrote: "victory truly saved my life. I can't express with just words what this place and all the staff did for me," and an anonymous reviewer added: "Best rehab ever. Really."
WHAT STAFF SAY
Staff members also reported positive feedback. The single staffer to leave feedback with Rehabs.com to date, Diana, wrote: "The investors are involved and care about the clients' recovery, as well as the business and it's success. Excellent program."
Elsewhere online, four staff members have left ratings with Indeed averaging 4.3 out of five stars.[3] In a representative comment, an anonymous former staff member reported that the rehab "was a great place to work because my coworkers really cared about the clients we served." A couple reviewers also noted that the facility was understaffed.
FINANCING
Although the facility does not provide any specific pricing information, it does accept most private insurance. Providers such as LifeSynch, United, Blue Cross Blue Shield, and Gilsbar are in the facility's network.
[1] https://www.facebook.com/pg/VictoryAddictionRecovery/reviews/?ref=page_internal
[2] https://goo.gl/hSzmkP
[3] https://www.indeed.com/cmp/Victory-Addiction-Recovery-Center/reviews
Published on July 2017
Do you work at this facility? Let us know if we missed something!
User Reviews
Review this Center
Please note: Anyone attempting to manipulate or spam our system or the providers' own listing pages risks having all content removed.
1) The councilors and staff are competent and most of them seem to genuinely want to help the patient. The accommodations are good enough to make you feel comfortable. 2) Like any other facility of its type, this is a business. Make sure you understand the financial responsibility you are entering into. Their web page lists insurance plans that are welcome. There are several time periods to enter into such as a week or two - but rest assured you will be pushed hard into staying a full 35 days because you are not equipped to leave yet. 2b) On the other hand if there is a personal unknown insurance termination [from work] like I experienced, you are then directed to deal with the business office. I understand that nothing is free so I started packing. The office told me to give them a day to work with me staying. After 3 days of no access to anyone in the business office, lie after lie, and never returning any calls, they finally approached me and told me I had an hour to pack and could leave on my own accord (instead of letting me stay and running up a 5 figure bill that I would never be able to pay). 2c) Ok, ranting over. It's a decent facility, and they're right - it works if you work it.
The investors are involved and care about the clients' recovery, as well as the business and it's success. Excellent program
Featured Facilities in this Region
Ad
Townsend Treatment Centers
Medical Director is a Psychiatrist

Weekly Family Program

Chronic Disease Management
Learn More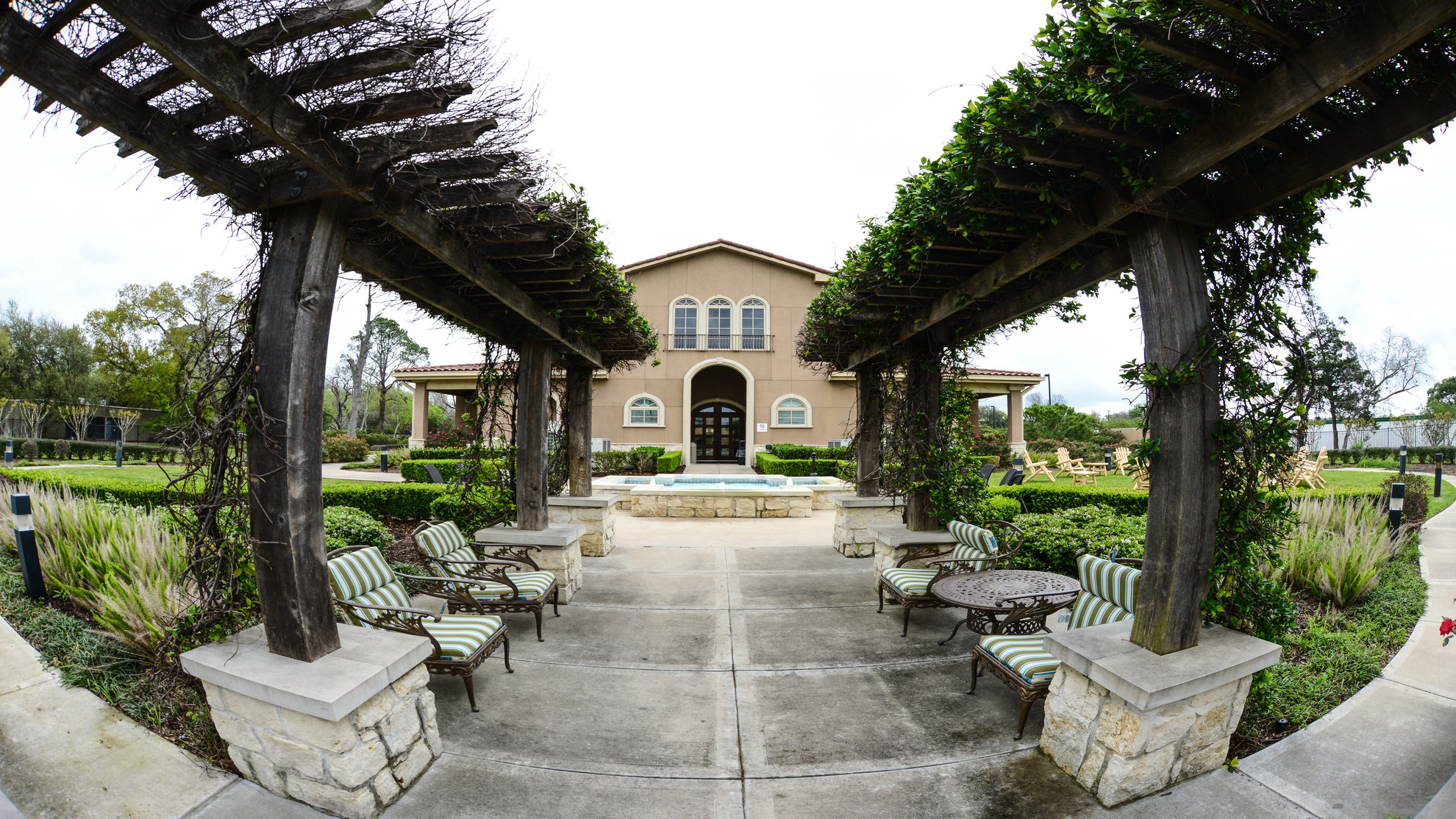 Ad
Serenity House Detox
Individualized treatment plans and medical tapers

One on one counseling

Cozy and welcoming atmosphere
Learn More
Nearby Cities with More Addiction Treatment Facilities:
Most Popular Rehab Center Destinations in Louisiana
Official Facility Response
Flag For Review
Official Facility Response
Official Facility Feedback
Flag For Review
Rehabs.com does it's very best to publish the most up-to-date treatment prices by requesting this information directly from the facility, or in some cases, sourcing this information from the facility's website. Total costs may vary due to individuals' unique treatment needs. Please contact the facility directly for the most accurate price quote.