Vogue Recovery Center in Las Vegas, NV
6655 W. Sahara
Las Vegas
NV
89146
Vogue Recovery Center
Philosophy
We agree with the American Society of Addiction Medicine, the United States Surgeon General, and the broad consensus of behavioral health experts that addiction is a biological, psychological and sociological disease. This illness is chronic, progressive, and ultimately fatal and is known to respond only to aggressive and long term health care treatment.
The illness of addiction arises from a dysfunction in the brain's reward center, causing a person to obsessively fantasize about and compulsively seek alcohol, drugs or behaviors which offer them euphoria no matter what negative consequences may occur along with it. In time the cycle of using becomes painful and the person's health, sanity and life sharply decline.
Eventually a person does not use alcohol, drugs or prescriptions because they want to, but because they have to. Without it they will experience physical, emotional and even spiritual pain which is unbearable and beyond the person's ability to overcome alone.
At Vogue we combine the best practices of science driven health care and time tested recovery to treat the disease of addiction. Through medicine, psychotherapy, group counseling, neurofeedback, and individualized care we provide evidenced based solution-focused care for every patient. These are combined with yoga, nutrition, exercise, art, music, and recovery fellowships to create an all-of-the-above approach.
We offer Nevada's Finest Addiction Treatment, because we personalize each patient's care in a relaxed, luxury environment with an abundance of comfort.
Areas of
Specialization
Client & Family Support Groups
Group therapy is a vital component of addiction recovery treatment, considered as important and effective (sometimes even more so) than individual therapy. Benefits include reducing isolation and loneliness and providing the opportunity to learn from others in recovery. In the addiction setting, group therapy is run by trained professionals who guide participants toward a shared goal of recovery.

Individualized Treatment
Some facilities have an addiction treatment protocol that all patients or clients are expected to follow, while others customize or individualize treatment based on a person's unique needs and circumstances. Factors that may affect treatment decisions include age, lifestyle, medical conditions, type of drug, religious beliefs, etc.
Facility
Highlights
State-of-the-art facilities & resources
Meet the
Staff
Dr. Jobin is a dual licensed clinician who has lived in the Las Vegas community for over 25 years. He has enjoyed distinction as the President of the National Alliance on Mental Illness Southern Nevada, being recognized by Governor Brian Sandoval at the 2016 "Governor's Point of Light Awards" – Nevada's highest honor - and most recently being appointed by the Governor to the Behavioral Health Policy Board which serves to reform Nevada's health care system. His Doctorate is in Behavioral Health from Arizona State University, his Masters is in Marriage and Family Therapy and his Bachelor degree is in Religion, both earned at Liberty University in Virginia.
Nick Tangeman
Clinical Director
Nick received his Master's Degree in Social Work from the University of Northern Iowa and has been a Licensed Alcohol and Drug Counselor in Nevada since moving to Las Vegas in 2011. Nick has worked in both residential and outpatient addiction treatment settings with individuals experiencing the effects of co-occurring mental health issues, past trauma, abuse, neglect, and a variety of personal stressors. As an administrator, Nick has vast experience in program design and development, as well as clinical supervision of addictions treatment programs. He places a strong emphasis on providing quality treatment while maintaining an atmosphere of support and discovery.
Rehabs.com 360 Guide
Review by Rehabs.com Contributors
ABOUT VOGUE RECOVERY CENTER
Located just a few miles west of the Las Vegas strip, Vogue Recovery Center is a Joint Commission-accredited substance use treatment program that takes a holistic approach in addressing mind, body, and spirit. The center runs three luxury residences: one for residential treatment, one for sober living, and one for an intensive outpatient program (IOP). Detoxification services are also provided.
TREATMENT & ASSESSMENT
Treatment is organized into the three separate areas of mind, body, and spirit.
To help clients regain their mental well-being, the center provides therapy, case management services, mentorship opportunities and supportive coaching, family support and counseling, and technology-based learning.
Program participants can challenge themselves in daily yoga and feel rejuvenated after a massage. They'll also receive medical care as well as meals of generous proportion prepared carefully by an executive chef.
Finally, the spirit component of treatment features live music, meditation, and non-fictional literature (often poetry and philosophy).
STAFF CREDENTIALS
The treatment team includes a medical doctor who specializes in treating co-occurring disorders, a licensed clinical social worker (LCSW), a licensed clinical professional counselor, and a registered nurse.
ACCOMMODATIONS & AMENITIES
Pictures published on Vogue Recovery Center's website reveal three separate residences: a residential rehab, a sober living residence, and an intensive outpatient (IOP) facility.
While the first two each feature pools, winding staircases, comfortable common areas, and spacious, shared bedrooms, the IOP facility has two conference rooms; one with standard seating around a large wooden table, the other arranged with single-person couches facing one another from across the room.
WHAT ALUMNI SAY
In the sole survey submitted to Rehabs.com to date, an anonymous alum described what they considered as strengths - the facility's nurse, therapist, and house manager - and weaknesses - disorganization and lack of orientation upon arrival - of the luxury center.
In addition, they gave only one star for the effectiveness of treatment, yet three stars for the staff's level of professionalism, availability, and experience.
FINANCING
Vogue Recovery Center accepts most PPO insurance plans, including out out-of-state plans from Aetna, Blue Cross Blue Shield, and United Behavioral Health.
Published on October 2017
Do you work at this facility? Let us know if we missed something!
User Reviews
Review this Center
Please note: Anyone attempting to manipulate or spam our system or the providers' own listing pages risks having all content removed.
Featured Facilities in this Region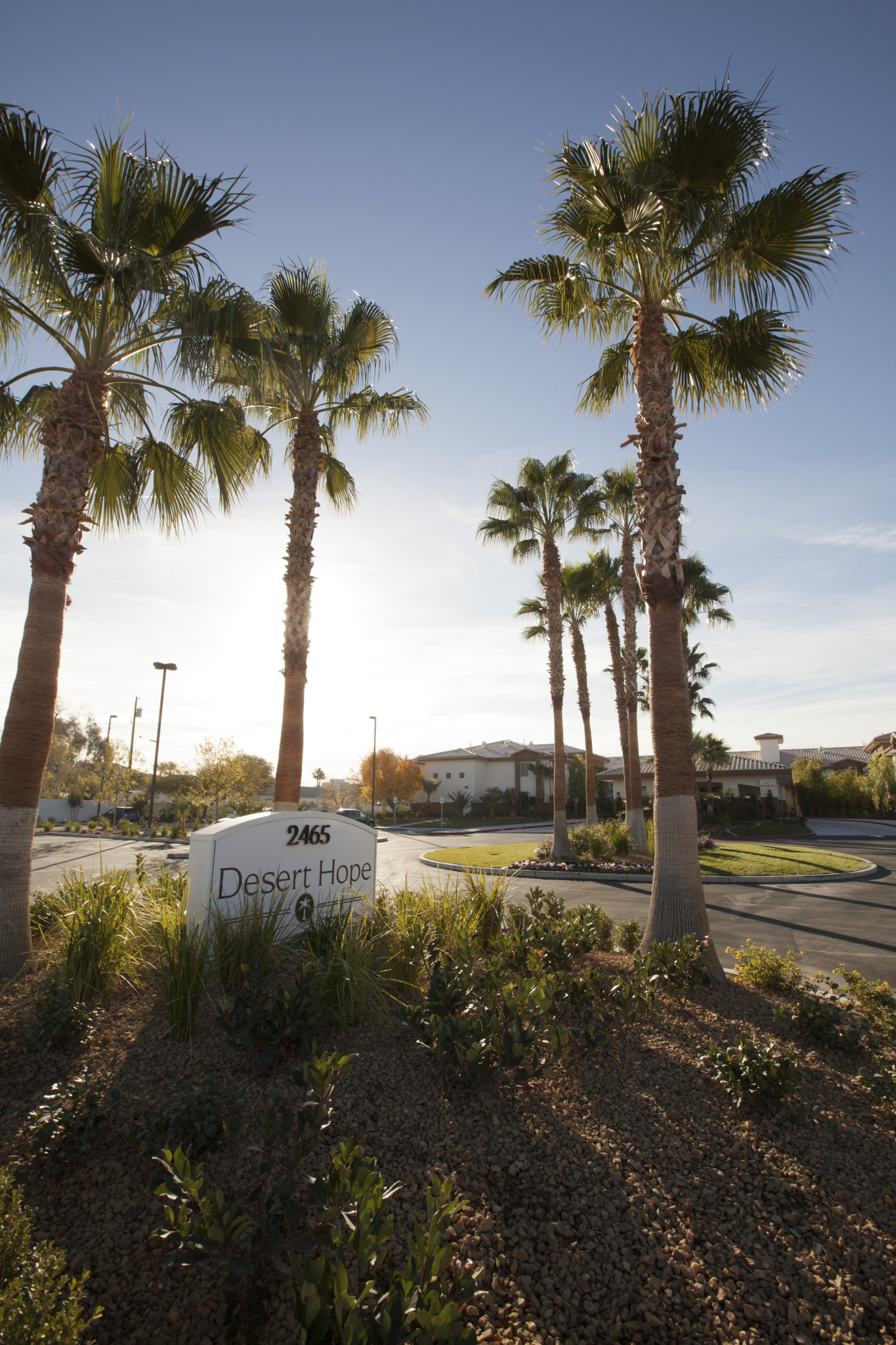 Ad
Desert Hope Treatment Center
Motivational Interviewing (MI)

Eye Movement Desensitization & Reprocessing (EMDR)

Rational Emotive Behavior Therapy (REBT)
Learn More
Ad
Desert Hope Outpatient Center
Recovery-Oriented Challenge Therapy

Psychoeducational and Didactic Groups

12-Step Work
Learn More
Most Popular Rehab Center Destinations in Nevada
Official Facility Response
Flag For Review
Official Facility Response
Official Facility Feedback
Flag For Review
Rehabs.com does its very best to publish the most up-to-date treatment prices by requesting this information directly from the facility, or in some cases, sourcing this information from the facility's website. Total costs may vary due to individuals' unique treatment needs. Please contact the facility directly for the most accurate price quote.