Recovery Centers of America at Westminster in Westminster, MA
Call
(888) 597-0568
to Contact Recovery Centers of America at Westminster
9 Village Inn Road
Westminster
MA
01473
Recovery Centers of America at Westminster
Philosophy
Our high level of expertise has convened with the singular purpose of reimagining treatment and recovery. We implement research-based, holistic best practices for clinical delivery of benefits. These include extensive inter-family communication work, mindfulness education, personalized fitness programs, nutritional counseling, spirituality, health, and education for patients and their families.
In short, our multi-disciplinary team treats the whole patient. At Recovery Centers of America, we commit to practicing evidence-based principles in all our approaches – helping every patient transition to a life in long-term recovery.
Areas of
Specialization
Client & Family Support Groups
Group therapy is a vital component of addiction recovery treatment, considered as important and effective (sometimes even more so) than individual therapy. Benefits include reducing isolation and loneliness and providing the opportunity to learn from others in recovery. In the addiction setting, group therapy is run by trained professionals who guide participants toward a shared goal of recovery.

Dual Diagnosis/Co-Occurring Disorders Treatment
These two terms describe a person who is not only addicted to drugs or alcohol, but also has a mental or emotional illness, such as depression, anxiety, bipolar disorder, etc. Facilities that treat patients with dual-diagnosis or co-occurring disorders provide psychiatric treatment in addition to drug and alcohol rehabilitation services.
Facility
Highlights
24/7 Psychiatric & Medical Supervision
Industry-Leading Staff:Client Ratio
Meet the
Staff
Dr. John H. Halpern, MD
Medical Director
Dr. Halpern is a Board Certified General Psychiatrist who wanted to work with patients afflicted with alcohol and other substance use disorders since medical school. After completing the Harvard Longwood Psychiatry Residency Training Program, he developed a 19-year-long research and clinical career at McLean Hospital, where he was Assistant Professor of Psychiatry, Director of his own laboratory, and served as Director of Division Coverage for the Alcohol and Drug Abuse Division. He brings a breadth of relevant and highly specialized training and experience to RCA-Westminster having run dual diagnosis programs including the inpatient detoxification unit, outpatient residential programs, step-down sober living program, outpatient clinical programs including for suboxone maintenance, and a private practice that includes psychotherapy woven through expert psychopharmacologic services. He is internationally recognized as an expert on the effects of hallucinogen abuse, having authored or co-authored chapters on the topic in most medical reference texts devoted to addiction medicine and/or psychiatry and multiple peer-reviewed papers, as well. He has received multiple grants in support of that research, including from the National Institutes of Health's National Institute on Drug Abuse.
Alicia Law
Director of Nursing
Rehabs.com 360 Guide
There is no official review of Recovery Centers of America at Westminster yet.
Is this your facility? Click here to learn about participating in an official Rehabs.com review.
User Reviews
Review this Center
Please note: Anyone attempting to manipulate or spam our system or the providers' own listing pages risks having all content removed.
Featured Facilities in this Region
Ad
Clinical Services of Rhode Island, Greenville
12-Step Involvement

Motivational Interviewing

Intervention Planning
Learn More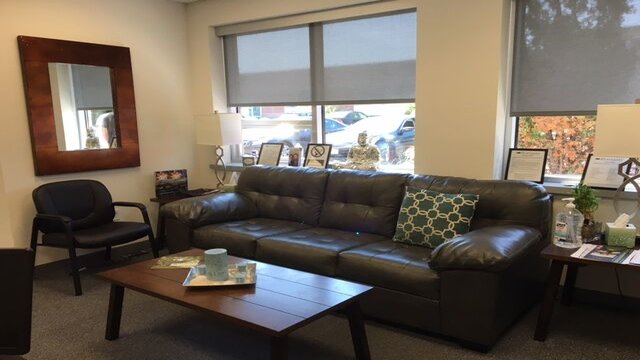 Ad
Banyan Treatment Center
Banyan Treatment Center Stands as a Leader in Client Care with Facilities Nationwide

Grow Through Recovery with Banyan Treatment Center

Where Your Roots Grasp New Soil
Learn More
Nearby Cities with More Addiction Treatment Facilities:
Most Popular Rehab Center Destinations in Massachusetts
Official Facility Response
Flag For Review
Official Facility Response
Official Facility Feedback
Flag For Review
Rehabs.com does it's very best to publish the most up-to-date treatment prices by requesting this information directly from the facility, or in some cases, sourcing this information from the facility's website. Total costs may vary due to individuals' unique treatment needs. Please contact the facility directly for the most accurate price quote.