The Menninger Clinic in Houston, TX
12301 Main Street
Houston
TX
77035
The Menninger Clinic
Philosophy
Menninger is a mental health care system for all ages, including dual disorders/addictions.
Areas of
Specialization
Adolescent Treatment Program
Menninger's Adolescent Treatment Program (ATP) treats adolescents ages 12-17 who have complex psychiatric disorders or co-occurring disorders, that is, a psychiatric disorder coupled with substance abuse or dependence. The program has 15 beds.

Compass Program for Young Adults
The Menninger Clinic's Compass Program for Young Adults (Compass) serves young adults, ages 18 to 30, who are having problems managing the transition from adolescence to adulthood. This inpatient treatment program lasts six to eight weeks.
Facility
Highlights
Menninger Training Program Alumni
Meet the
Staff
C. Edward Coffey, M.D.
President & CEO
Rehabs.com 360 Guide
Review by Rehabs.com Contributors
ABOUT THE MENNINGER CLINIC
Located in Houston, Texas, The Menninger Clinic provides inpatient and outpatient-based programs for adults and adolescents (ages 12 to 17) struggling with a psychiatric disorder. The center also treats clients struggling with co-occurring disorders, eating disorders, and other addictive and/or destructive behaviors. In addition, Menninger provides specialized programs for professionals and young adults (ages 18 to 30).
TREATMENT & ASSESSMENT
Before beginning treatment, clients meet with a nurse and a psychiatrist to identify issues through a biopsychosocial assessment. Menninger does not accept involuntary admissions. The typical inpatient program lasts between three and eight weeks, which varies depending on the client's symptoms and progress during treatment.
Utilizing evidence-based treatment methods, including cognitive behavioral therapy (CBT) and dialectic behavioral therapy (DBT), treatment for primary psychiatric disorders includes a schedule of group psychotherapy sessions, individual therapy, medication management, expressive arts therapy, and other therapeutic activities such as meditation, massages, and pet therapy. Electroconvulsive therapy may also be recommended to treat severe depression, and families are invited to participate in family counseling and education along with a free 1-day family education session.
Along with counseling sessions, treatment for clients with a dual diagnosis utilizes the 12-Steps and in-house internal medicine services. Along with core treatment components, clients also participate in wellness and exercise programs, and an interfaith chapel holds services on-site.
For adult alumni, the program operates a supportive living facility.
STAFF CREDENTIALS
Under the leadership of a board of directors, Menninger employs a highly qualified team of medical doctors, psychiatrists, nurses, mental health associates, master's level addiction counselors, senior social workers, rehabilitation counselors, a fitness consultant, and a support team of behavioral health technicians.
ACCOMMODATIONS & AMENITIES
Residents stay in semi-private rooms with their own bathroom, while private bedrooms are available to residents who may medically need it or who are in the professional inpatient program. Menninger offers a range of on-campus amenities, including a café that serves Starbucks coffee, a meditation garden, a volleyball court, and a saltwater pool. The facility also has a Wellness Center, which features state-of-the-art fitness equipment and a full-sized basketball court. Regular outings include meals out, spa appointments, trips to popular retailers, and museum tours.
WHAT ALUMNI SAY
At the time of this writing there have been seven alumni polled by Rehabs.com. Most alumni were dissatisfied with their stay at the facility. Alum JD gave the facility a one- out of five-star rating for treatment effectiveness and a two- out of five-star rating for accommodations & amenities and meals & nutrition. When asked for commentary, A.K. wrote "Menninger caused me more trauma than therapy during my 6 week stay….I have so many complaints about this program i don't know where to start...The only thing they care about is their financial bottom line."
Another alum, GG, gave the facility a one- out of five-star rating for treatment effectiveness, accommodations & amenities, and meals & nutrition. GG added, "Unethical and should be investigated!."
Alum DS felt that the program was not worth the cost, writing "Do your homework before you invest in the treatment here. It served as a high class re hab. Nothing but that. With out patient opting in and participating the program is worthless other than re hab which can be done for a fraction of the cost."
WHAT FRIENDS & FAMILY SAY
At the time of this writing there have been six friend or family members who have been polled by Rehabs.com. On average, friends and family gave the facility a 3.6- out of five-star rating when asked if there were many counseling options to choose from depending on the client's preference; and if the facility's cell phone and visitation policy was fair. The gave a 4.4- out of five-star rating when asked if the facility staff were experienced and well-trained and a four-out of five-star rating when asked if they would recommend the facility to friends or family. Many friends and family members were happy with the quality of the facility.
One anonymous friend or family member wrote "Highly qualified staff; posh facilities." Two other anonymous friend or family members wrote "Clean. Great staff." and "Great food and facilities, many options to do during the day, the phone policy is good to keep in contact with family and loved ones while in this facility."
When asked about the facilities weaknesses, several friends and family members wrote that the facility was costly: "Expensive," "A bit expensive," and "Expensive."
One anonymous friend or family member stated that the facility was very helpful, writing "My brother was treated here for alcohol addiction and seems recovered so far, one year later."
WHAT STAFF SAY
There was one former anonymous staff member who was polled by Rehabs.com at the time of this writing. This employee was a full-time member of the counseling staff. The anonymous staff member reported that there were eight licensed medical professionals who were on staff at the facility and no medical professionals who were contractors.
FINANCING
Currently, the cost for inpatient treatment is $1,700 per day. The Menninger Clinic does not accept insurance to cover the cost of treatment, however, the facility does offer financial assistance for qualified individuals.
Updated February 2017
Published on March 2017
Do you work at this facility? Let us know if we missed something!
User Reviews
Review this Center
Please note: Anyone attempting to manipulate or spam our system or the providers' own listing pages risks having all content removed.
Featured Facilities in this Region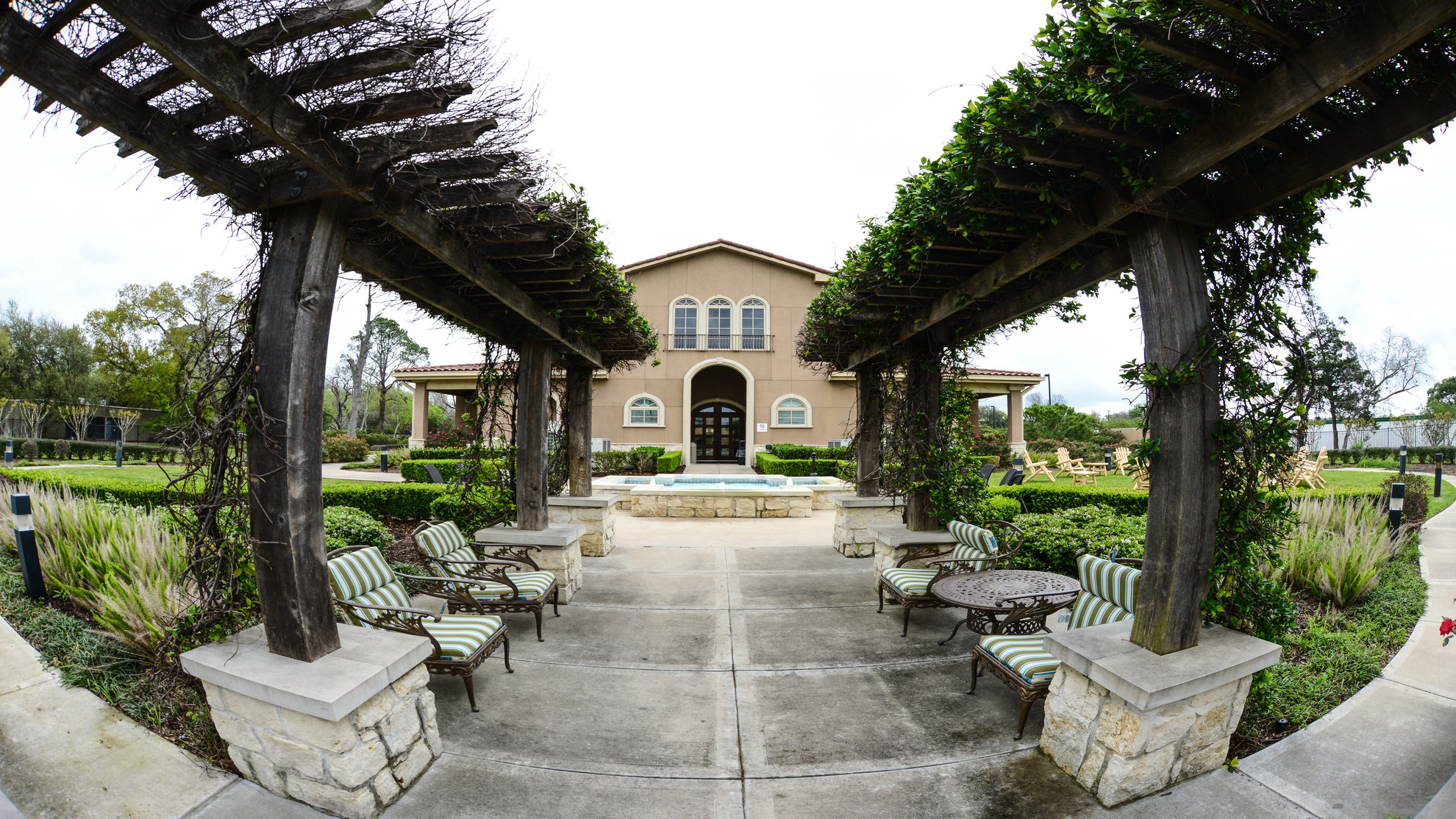 Ad
Serenity House Detox
Individualized treatment plans and medical tapers

One on one counseling

Cozy and welcoming atmosphere
Learn More
Ad
Taylor Recovery Center
Pet friendly facility

Three meals per day prepared by on site chef

Gym membership
Learn More
Official Facility Response
Flag For Review
Official Facility Response
Official Facility Feedback
Flag For Review
Rehabs.com does it's very best to publish the most up-to-date treatment prices by requesting this information directly from the facility, or in some cases, sourcing this information from the facility's website. Total costs may vary due to individuals' unique treatment needs. Please contact the facility directly for the most accurate price quote.